The Massachusetts College of Art and Design is committed to leadership in designing solutions to one of the defining social, economic, and ecological challenges of the twenty-first century: climate change.
The college has already taken several steps toward sustainability in the physical operation of the campus by changing water fixtures to consume less water and switching from fuel oil to biofuel comprising diesel and a 10 percent soy mix.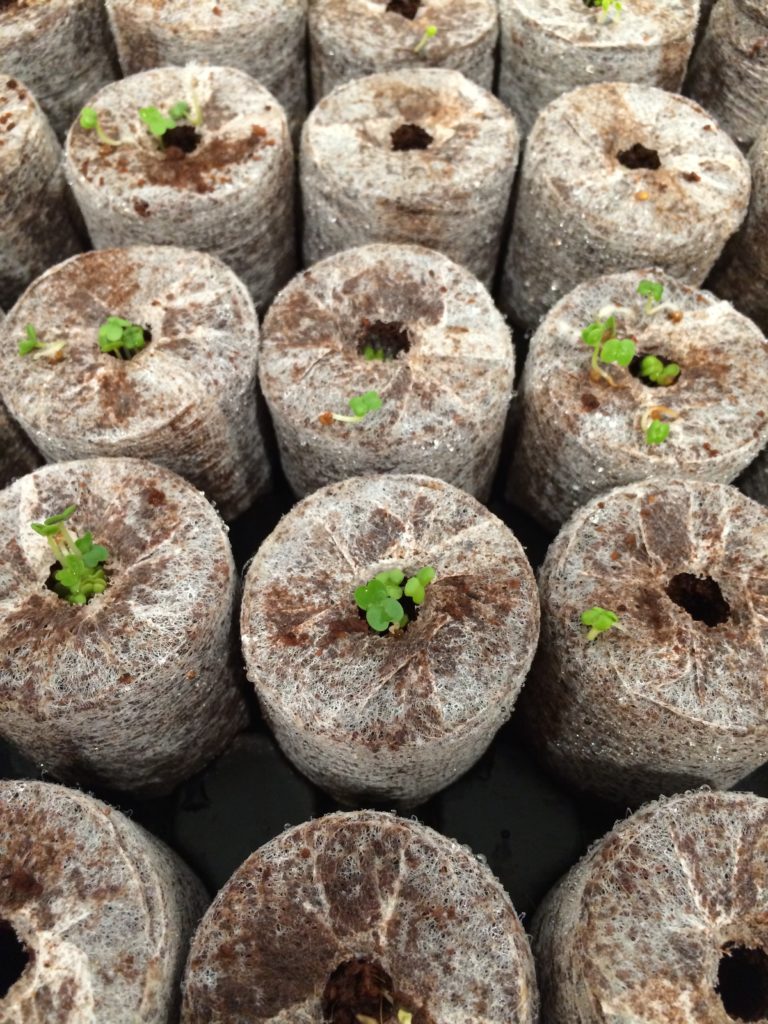 In the classroom, members of the faculty are incorporating sustainability into the curriculum through projects such as creating a visual campaign for a cafeteria compost/recycling/waste facility change, and designing a five year process of cleaning the courtyard of heavy metals through mobile phytoremediating plant beds.
As evidence of the college's dedication to environmental stewardship, Kay Sloan, President emerita, was among the first to sign the American College and University Presidents Climate Commitment.

___________________________________________________________________
What is Sustainability?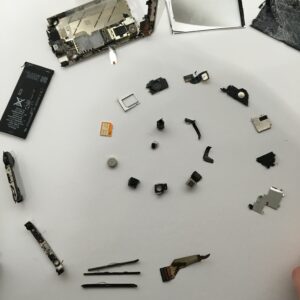 Sustainable practice "is that which meets the needs of the present without compromising the ability of future generations to meet their needs." (United Nations World Commission on Environment and Development (WCED) in its 1987 landmark report entitled "Our Common Future").
---
Mission Statement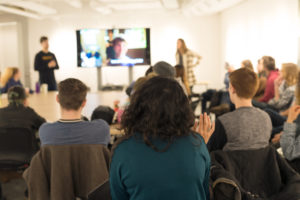 The Sustainable MassArt Initiative defines MassArt as an ecosystem in which everything we do is part of an interconnected web of economic, environmental, and human resources. The Sustainable MassArt Initiative works to define, develop, support, and communicate visionary work in the field of sustainable art and design by students, faculty, and staff. The primary goal of the Sustainable MassArt Initiative is to foster and support sustainable curriculum throughout the college.
Facilities: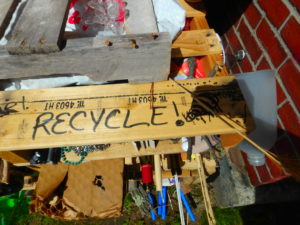 The College and the Commonwealth have invested over $70 million in facility improvements and new buildings that are LEED Gold. The College has changed water fixtures to consume less water and switched from fuel oil to biofuel comprising diesel and a 10 percent soy mix.
Student Life: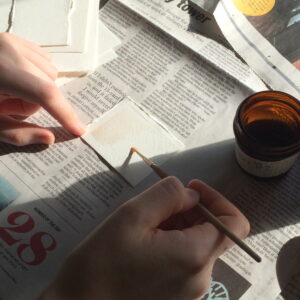 The SGA funds student organizations (see "Student Clubs") on issues of sustainability on and off campus. Students also participate in the Boston-wide organization directed by the Environmental Protection Agency to develop community programs in the area.
Sustainability Initiative Committee: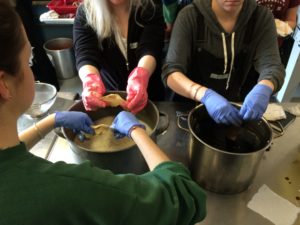 This is a standing committee of faculty, staff, and students. We meet regularly on Wednesdays between 1:30 and 3 PM. Contact Joanne Lukitsh (jlukitsh@massart.edu) for details. We invite you to attend and learn about our activities.
Faculty fellows: Jane D. Marsching (Studio Foundation faculty) and Joanne Lukitsh (History of Art faculty)
Committee members (2019-20): Amanda Rodriguez-Tabares (Student Representative); Barbara Bosworth (Photo faculty) Cara Tuttle (Fashion faculty) Claudine Ellyin (Health & Safety and Sustainability Officer) Karen Hampton (Fibers Faculty)  Jennifer Varekamp (Fashion faculty) Luanne Witkowski (Studio Manager–Design) Olivia Curtis (Student Representative & Garden Collective) Sen Luc Miglin (Student Representative) Stephanie Cardon (Studio Foundation faculty)