Sustainability Studio
DMC110
Director: Jane D. Marsching
Curatorial Director Spring 2021: Shi Guo, Design Innovation MFA 2022
Contact: jmarsching@massart.edu for more info
The curricular platform, Sustainability Studio, is a interdisciplinary, experimental, evolving, open laboratory for cross pollination and innovative development of sustainability research and projects. Ten classes from all across the college curriculum are being taught in the space.  Faculty are working to develop new ways of working across classes and curriculum. Watch the homepage for notices of lectures and class sessions open to the community.
The Sustainability Studio returns this fall in D110 behind the Atrium on the first floor of the DMC.  You will see a series of exhibitions, consisting of in progress experiments in art, design, and research from Sustainability Studio courses and from other sustainable projects going on throughout the campus this spring.
Classes:
Monday 9:00-12:00 Natural Disasters, Jenn Cole
Tuesday 1:30-6:30 Sustainable Fashion
Jenn Varekamp Wednesday 8:00-1:00
Visual Language, Jane Marsching
Thursday 8:00-1:00
Fiber Ecologies Judith Leemann
Thursday 2:00-6:00
Eco Village, Tamara Roy
Friday 8:00-1:00 3D Studio Practice, Judith Leemann & Anjali Srinivasan
Exhibitions on the outside wall:
9/7-9/24 Sustainability at MassArt
9/27-10/15 Eco Village
10/18-10/29 Radical Jewelry Makeover
10/29-11/12 Sustainable Fashion
11/12-11/29 Objects That Change Lives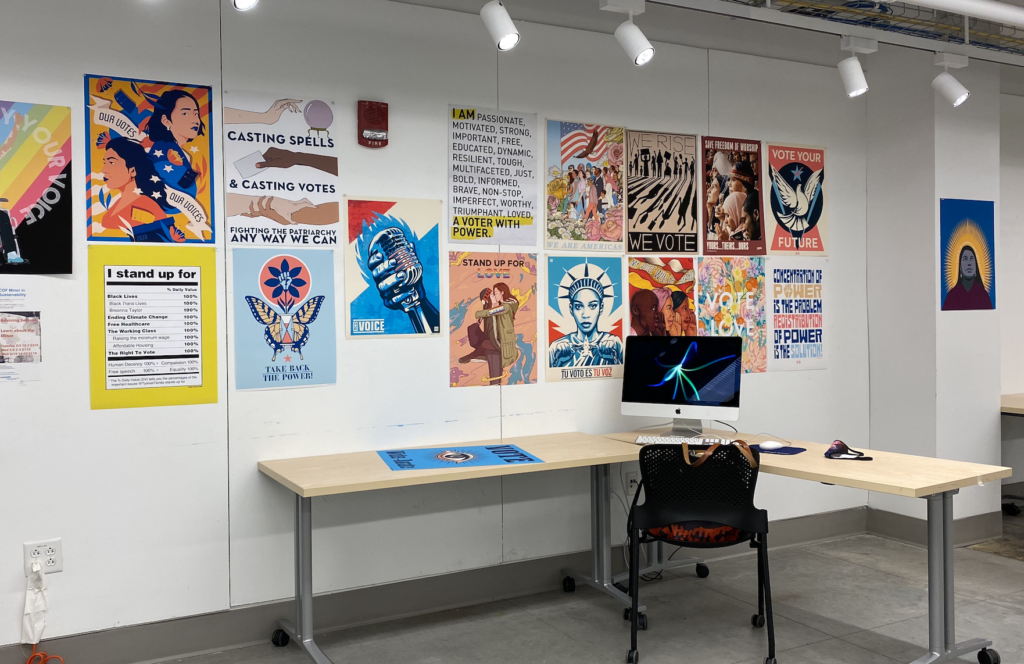 …………………………………………………………………………………..
Information about previous semesters in the Sustainability Studio:
Spring 2018 SStudioS18
Spring 2016 / More info Spring 2016