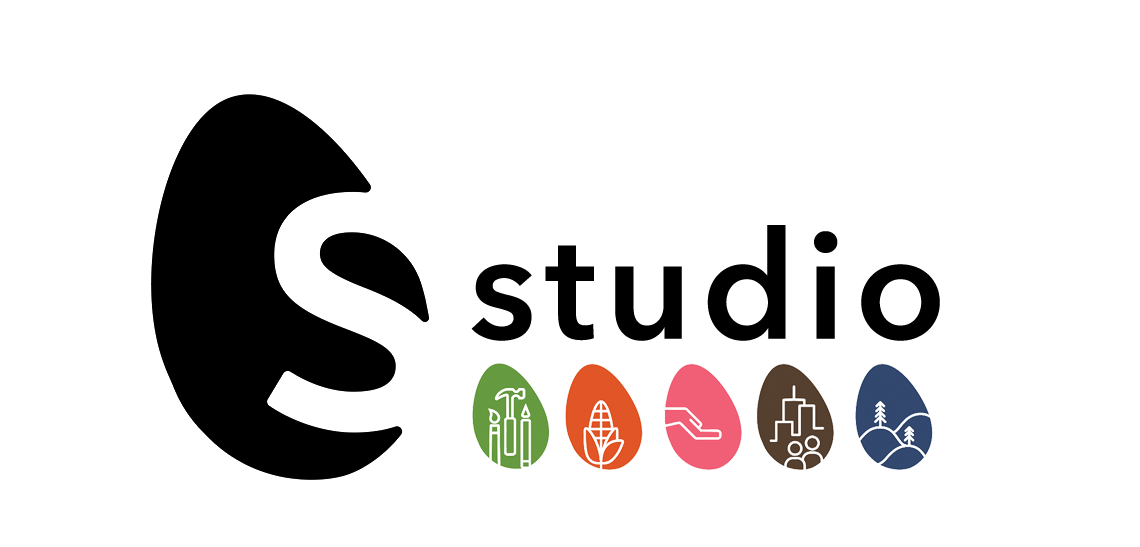 MassArt Sustainability Newsletter
September 2021Our climate change turning point is right here, right nowFall 2021 will bring us back to campus, but the pandemic, climate crisis, racial injustice, global conflict, wildfires, and so much more require us to bring our art & design superpowers to create change.  Let's work together to create a just and healthy future for all.

Sustainability Initiative Lecture Series
Please join us for the fall 2021 Sustainability Lecture Series on Monday afternoons open to the  MassArt community. We have an amazing group of artists and designers joining us this fall including sculptors, photographers, editors, activists, and more. Be inspired by how these individuals lead from an ethic of resilience, collective action and hope. 

 Jean Shin
Monday 20 September, 2:00 pm
email sustainable@massart.edu for zoom link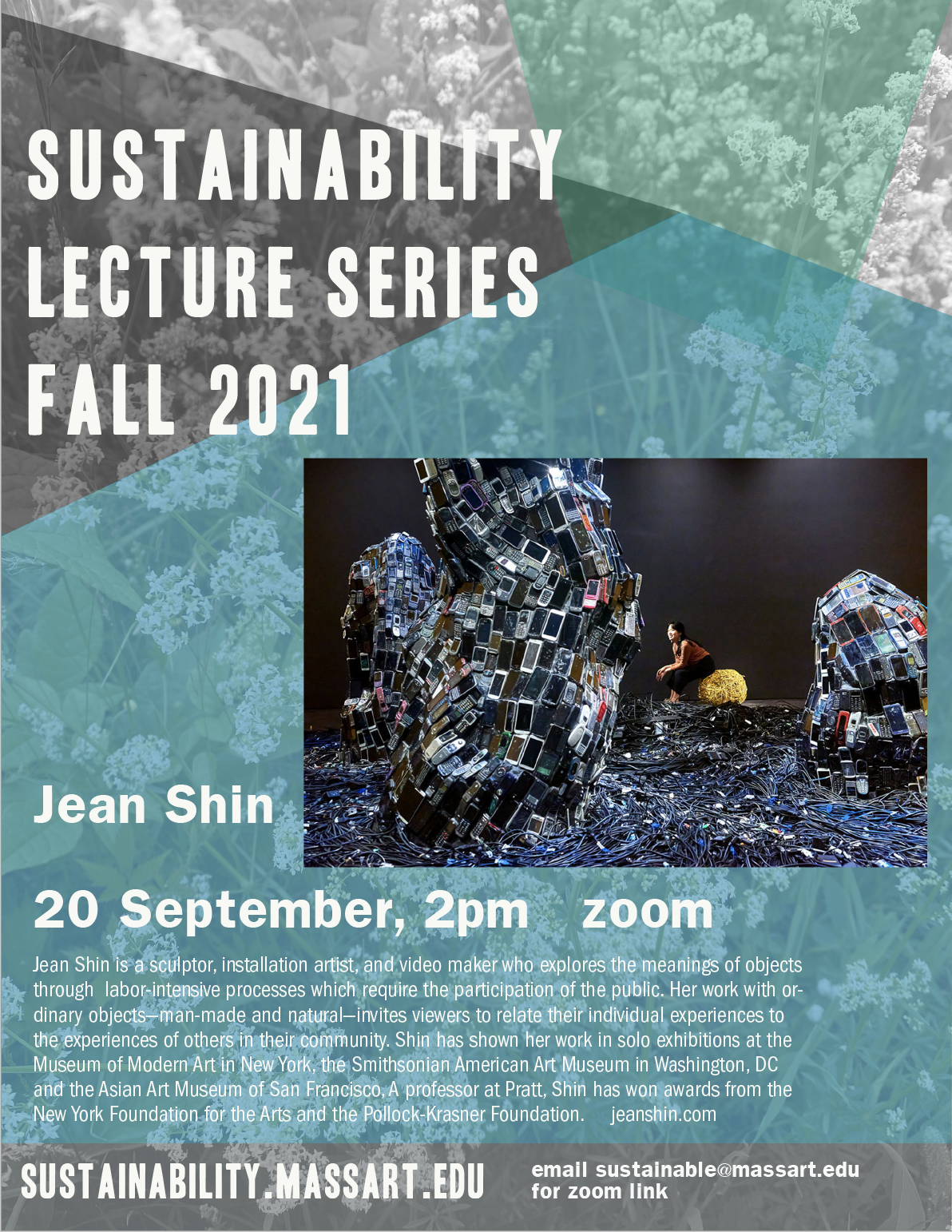 Jean Shin is a sculptor, installation artist, and video maker who explores the meanings of objects through labor-intensive processes which require the participation of the public. Her work with ordinary objects—man-made and natural—invites viewers to relate their individual experiences to the experiences of others in their community. 
https://jeanshin.com/

Marc O'Brien
Monday 27 September, 2:00 pm
email sustainable@massart.edu for zoom link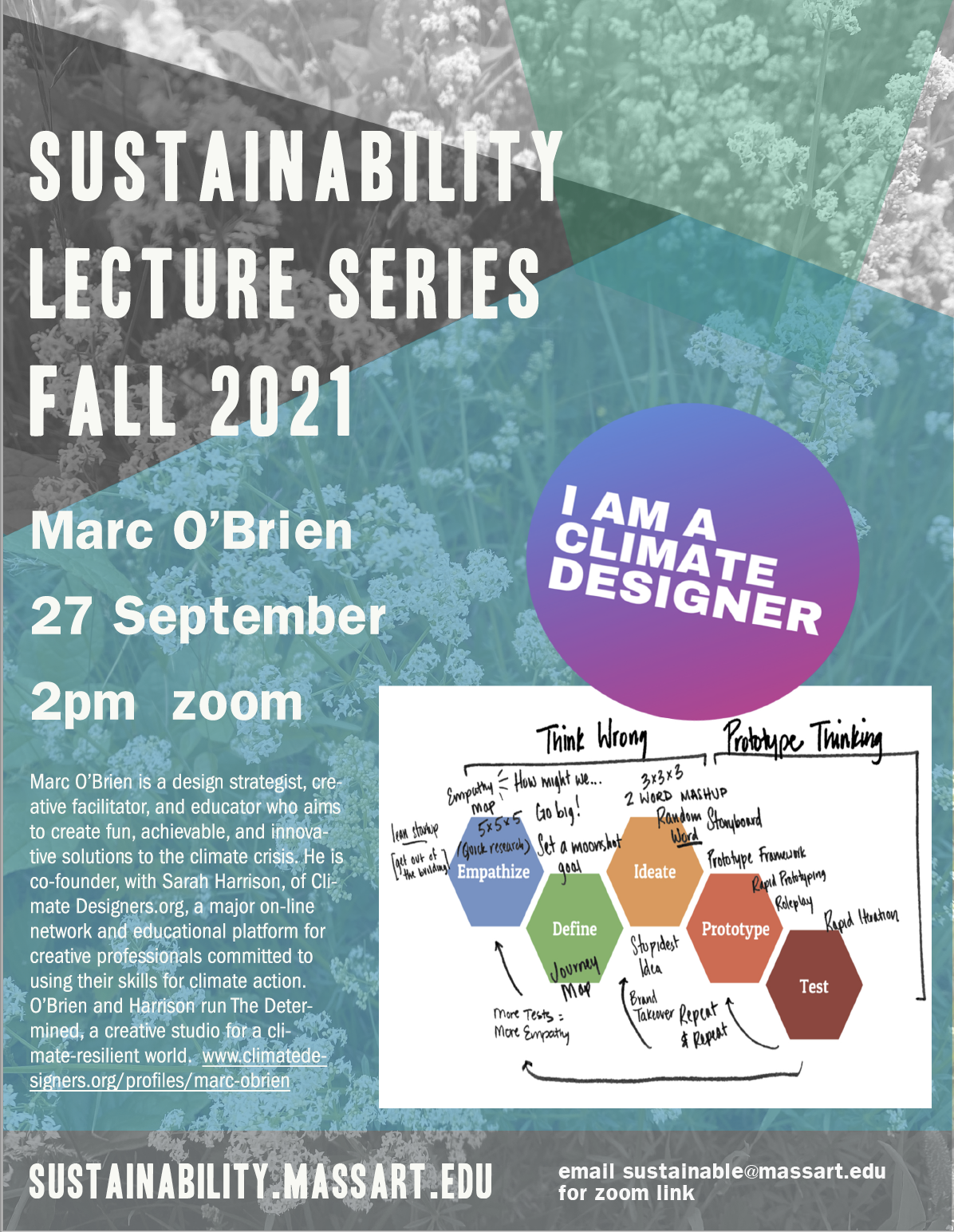 Marc O'Brien a design strategist, creative facilitator, and educator who aims to create fun, achievable, and innovative solutions to the climate crisis. He is co-funder, with Sara Harrison, of Climate Designers.org, a major action. O'Brien and Harrison run The Determined, a creative studio for climate-resilient world.  
https://www.climatedesigners.org/profiles/marc-obrien

Nina Carter
Monday 4 October, 2:00 pm
email sustainable@massart.edu for zoom link


Nina Carter is the co-funder and Art Editor of It's Freezing in LA! a London based, independent magazine of bi-annually. Carter will discuss how she brings illustrator together with writers working on the science of climate change to present multiple perspectives on the impact of the climate crisis.  
https://www.itsfreezinginla.co.uk/

Walnut Year 2021-2022
To launch the Resilient Pigment Library in fall 2021, we are designating a color of the year for 20/21: walnut.  Available throughout North America, Black Walnut hulls have long been used as pigments in dye for clothing, baskets, and more.  
 

The green hulls are rich in juglone and tannins, which, when exposed to oxygen, make a warm, dark brown color that is lightfast.  Used throughout history in fine art and crafts, walnut pigment can be foraged sustainably and is one of the easiest inks to make in your own studio with very little equipment or expertise.
Ayn Hanna
Professors from courses in a variety of disciplines at MassArt will integrate walnut pigment into their curriculum in academic year 2021-22.  Professor Marsching has made over 10 quarts of liquid walnut pigment to distribute to 10 classes.  In winter 2022 we will feature an exhibition of work from all the classes.  Please contact Professor Marsching for more information: jmarsching@massart.edu

 Climate News
The IPCC released its newest climate report last month.  We found this viewpoint by climate activist and writer Rebecca Solnit to offer a valuable perspective on the data.
The IPCC's latest climate report is dire. But it also included some prospects for hope:

Climate change is a nightmare, and this summer's floods, fires and extreme heat, from China to Siberia to British Columbia, are reminders that the problem is rapidly growing worse. Yet the striking thing about the IPCC report released earlier this month is not the bad news, which is not really news at all for those who have followed the science closely. It's the clarity about possibilities, which I found hopeful.  The Guardian, August 13, 2021

MassArt Climate Action Plan
If you've read this far, you are most likely thinking: what is MassArt doing about this?
Take a look at our Climate Action Plan authored prepandemic by a group of faculty, staff, and students.
Some administrative initiatives we identified as starting points:

Read the whole report on our website: https://sustainability.massart.edu/resources/climate-action-plan/

Sustainability Studio
The Sustainability Studio returns this fall in D110 behind the Atrium on the first floor of the DMC. 
Six courses from a range of departments are offered including: Fiber Ecologies, Judith LeemannNatural Disasters, Jenn ColeEco Village, Tamara RoySustainable Fashion, Jennifer VarekampVisit the SStudio to view exhibitions of sustainability student work and learn more about sustainability events and projects on campus and at the COF.
We welcome faculty who wish to offer sustainability courses here next semester as well as students who are seeking a space to work on sustainability projects, clubs, or events.

Please welcome Shi Guo, a second year MDes student, who is the Graduate Research Assistant developing our design and events and sharing stories about our activities.

Radical Jewelry Makeover
Radical Jewelry Makeover is coming to Boston!
In collaboration with Massachusetts College of Art and Design, North Bennet Street School, and the School of the Museum of Fine Arts at Tufts University, RJM will be sourcing the jewelry of New England and reviving old pieces into new creative works. Starting September 2021, students and professionals will collaborate on this semester-long project to collect, sort and remake donations from the community in order to offer an informed and creative alternative to traditional mining practices and jewelry production. The project will culminate in an exhibition of these wearable creations displayed in Boston in winter 2021.

Join the launch Monday, September 20 at 2pm via zoom (register in advance)


Read more, stay tuned via our Instagram page (@RJM_Boston), and donate your forgotten jewelry. 
Information on donations due by 9/30 here:
 https://www.radicaljewelrymakeover.org/boston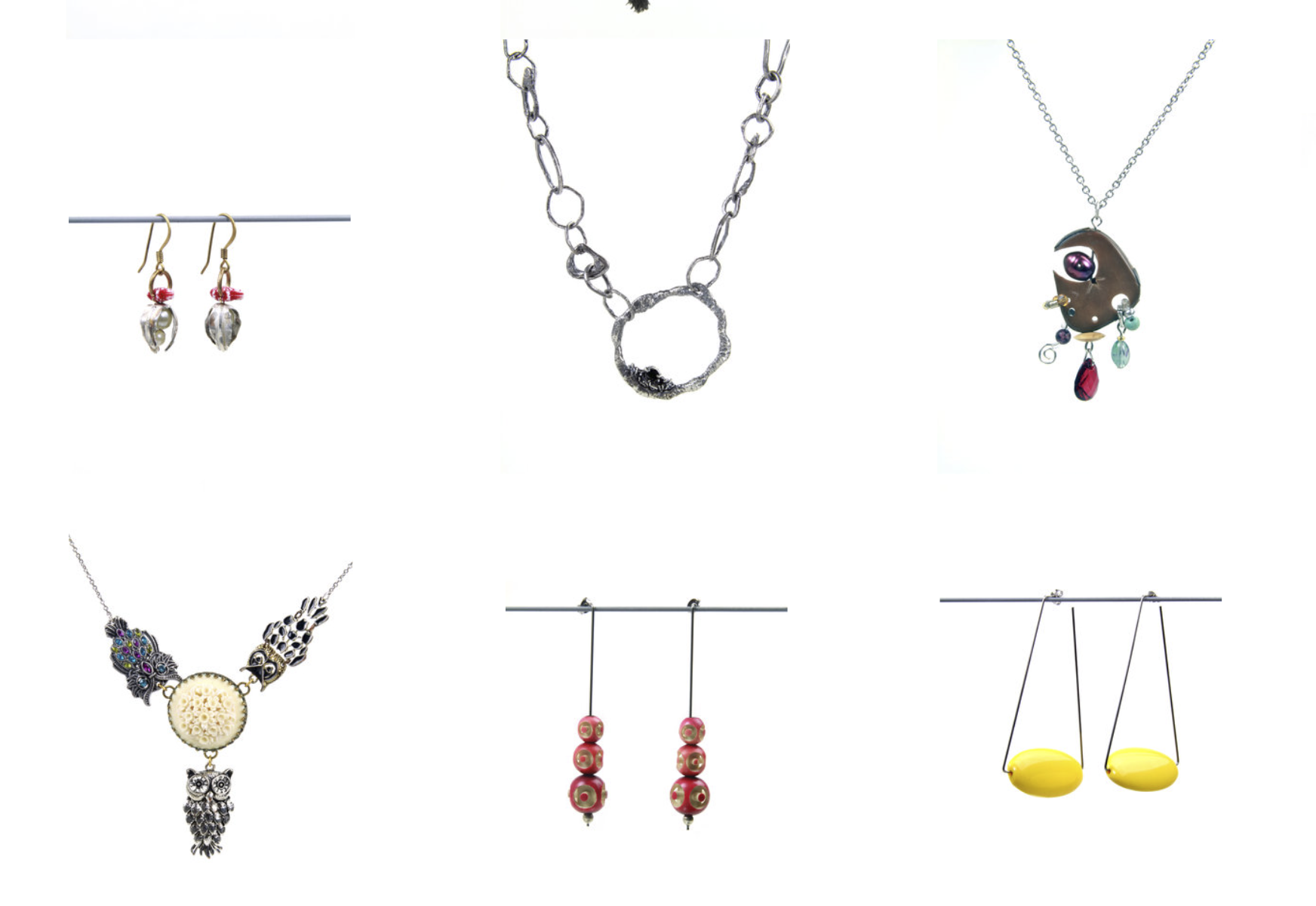 Student Project highlight
Julia Giangrande, junior in Jewelry & Metalsmithing, completed an Independent Study Project last spring with Professor Marsching and Critical Metalsmiths. The CRITICALSMITHS Research Series is a project created by Lucy Louise Derickson of Ethical Metalsmiths and Missy Graff-Ballone of Wellness for Makers to inspire students to think critically about how their studio work habits connect to environmental and personal safety issues.  Julia's project was a Life Cycle Assessment of a commonly used solution in jewelry and metal studios: pickle.
You can learn more at the Critical Metalsmiths website:
 https://ethicalmetalsmiths.org/criticalsmiths-research-series-blog/pickle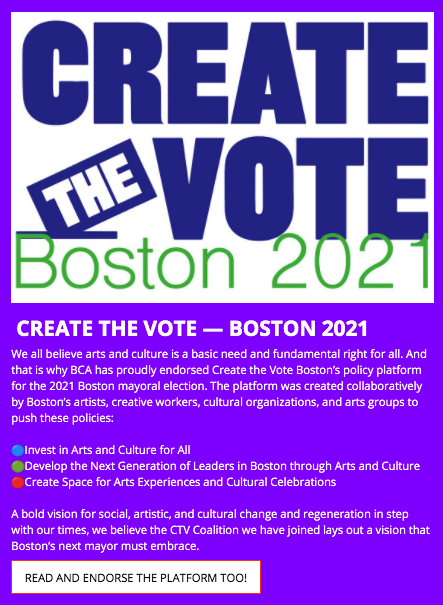 To find out more about the Sustainability Initiative contact:
Jane D. Marsching, Sustainability Fellow and Director of the Sustainability Minorsustainable@massart.eduShareTweetForward