ReUse Documentary in Randolph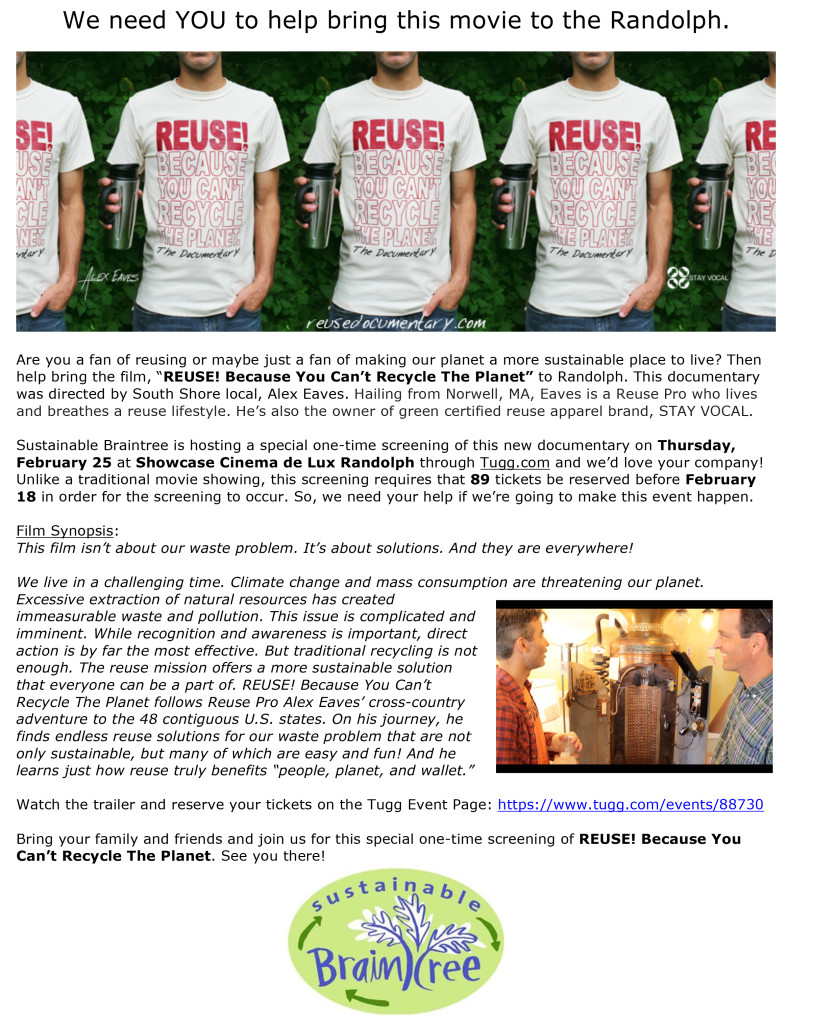 Reuse documentary showing on Thursday February 25th at the Randolph Cinema through Sustainable Braintree.  Alex Eaves is a Norwell native with a passion for reusing and is a great speaker.
There needs to be 60 more tickets sold in 2 days to make the event possible.
Film: REUSE! Because You Can't Recycle the Planet
Theater: Showcase Cinema de Lux Randolph
Date: 2/25/2016
Time: 7:00pm
Special Features: Intro 5 min, Q&A 25 min (1 mic, 1 table)
– REUSE! Facebook page http://facebook.com/reusedocumetnary